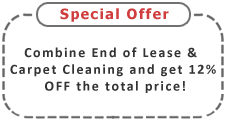 Rubbish Removal Berwick
Do you have a lot of waste that you need to have disposed of quickly, efficiently, and above all, safely? Use our service for rubbish removal Berwick to guarantee a fast and secure solution to your rubbish clearance problem! We're specially trained, and can handle all varieties of household and commercial waste, from the relatively mundane to the slightly hazardous! We have an entire fleet of modern, well-maintained vehicles, and the highly qualified staff required to get the job done fast, and right, every time.
What's more, you'll only pay for the exact weight off rubbish that you need removed. With our waste clearance Berwick there's no chance of paying for a service that you won't use to it's fullest extent, as you might when hiring a skip, for example. This means our service is also one of the most affordable on the market!
The Advantages of Our Service for Waste Clearance Berwick
In addition to the financial advantages of our pay-by-weight system, our rubbish removal Berwick service is probably the most efficient in the local area. You can arrange an one-off clearance, or an ongoing service to suit your needs, and do so in the sure and certain knowledge that you're paying low rates for the best service around! You'll also gain access to a select range of bonus features when using our rubbish clearance service... these include:
Evening and weekend time slots:

make an appointment for an evening or weekend booking, ad you'll be paying no more than you would for a standard weekday one! We're committed to fitting in around busy schedules and business hours

24/7 phone service:

reach us around the clock to make or change a booking, or to as any questions that you feel the need to!

Amazing discounts:

when you add any of our other incredibly useful services - like our end of lease cleaning or duct cleaning - to your order you'll be able to make some great savings, because of our special offer on multiple service bookings
Book Rubbish Removal Berwick Now!
Call 03 8672 3901 now to start talking to one of our friendly customer care team. They'll be able to assist you in getting a free, no-obligation on rubbish removal Berwick at any time... and they're also available online through our chat support feature. Both our lines and chat support are kept fully staffed around the clock, so call whenever it's most convenient for you.
You can also use our online booking form to request a quote on waste clearance Berwick... it's simple and easy to fill in.
Before you make a booking you must agree with our Cleaning Services Terms and conditions.
Hire Us for Efficient Warehouse Removals in Berwick and 3806