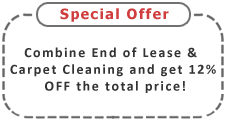 BBQ Cleaning Berwick
After cooking your last successful meal, has your barbecue started to acquire the burned-on food and fat deposits of hard use? Don't waste the time and energy that you could more happily spend on organising your next outdoors extravaganza, use our BBQ cleaning Berwick service to restore your barbecue to a completely clean and hygienic condition in no time at all! We individually soak the separate components and run some routine maintenance to make sure that your barbecue will always be in perfect working order, and ready for service at any time of year!
There'll be no question of greasy smoke before you even put the food on the flames, and no undesirable carbon deposits anywhere in evidence, because our BBQ cleaners Berwick use only top of the range cleaning solutions and appliances to effect a complete restoration of your BBQ's original condition.
The Advantages of Using Our Barbecue Cleaners Berwick
Our BBQ cleaning Berwick service is one of the most reliable cleaning options of its kind on the market. You'll be getting a service that has over ten years of experience in effective barbecue cleaning... and one that charges the most affordable prices in the local area! There's a whole range of advantages to using our service, including our:
Highly experienced BBQ cleaners:

all of our staff members have the highest degree of professional training, and we make sure that they've been completely vetted before they start working with us. We also subject them to regular quality control inspections to make sure they're work continues to be of the best conceivable quality!

Top of the range equipment:

we use only the finest equipment in all of our work

24/7 customer service:

you can reach us at any time of the day or night to make or amend a booking

Range of special offers:

like the one we have on multiple service bookings... add a home cleaning or tile and grout cleaning to your order, for example, and take a look at the discount you will receive.
Book BBQ Cleaning Berwick Now!
Don't delay - call 03 8672 3901 today and see how much you could time and money you'll save when you use our BBQ cleaning Berwick service. There's never a bad time to get in touch with us, because our lines are open 24 hours a day, 7 days a week. You can ask any questions you need to, and our team of friendly customer care staff will be happy to help! You can also get a free, no-obligation quote on barbecue cleaning - or any of our range of great services - at any time.
Alternatively, you can use our online chat support feature to reach us... all of our chat support is conducted by live advisers.Finally, you can request a quote from our BBQ cleaners Berwick when you start filling in our web appointment form - it's an equally quick and convenient method to making your booking.
Before you make a booking you must agree with our Cleaning Services Terms and conditions.
Hire Us for Efficient Warehouse Removals in Berwick and 3806