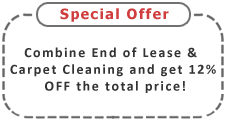 Oven Cleaning Berwick
There's no need to spend hours scrubbing those greasy fat and burned-on meat deposits out of your oven, simply call us and book our oven cleaning Berwick service... you'll be able to sit back and relax in the sure and certain knowledge that you've hired the best around. We use a selection of advanced, non-caustic cleaning solutions, and individually soak each of your oven's components to ensure that we clean everything - inside and out!All of the equipment we use in our oven cleaning services is the best of its kind that money can buy. We spare no expense so that the cleaning we perform you will be of the highest possible standard. Every single one of our oven cleaners Berwick is a highly trained expert with years of experience in their chosen field behind them. This combination of tools and expertise allows us to achieve outstanding results, every time!
The Benefits of Using Our Oven Cleaners Berwick
You'll be getting the best oven cleaning Berwick has to offer, and at a rate that is one of the most competitive anywhere! Our winning combination of highly trained staff and top of the range equipment mean that we can efficiently and reliably handle any oven cleaning situation, no matter how long it's been since you last used it. Plus, when you take advantage of our special offer on multiple service bookings, you'll be able to reduce our already amazing rates still further. Add a domestic cleaning or one off cleaning to your order, for example, and you'll make massive savings!Plus, you can book your appointment with our oven cleaners Berwick throughout the week and in the evening in complete freedom - we'll never charge you any more our expertise whether you need us late at night or in the middle of a weekday! No matter the needs of your busy timetable, you'll be able to make an appointment that suits you.
Give us a call now - on 03 8672 3901. We have a team of cheerful, and very helpful, customer care advisers who are standing by to assist you 24 hours a day, 7 days a week. There's never a bad time to call! You can get a free quote on oven cleaning Berwick with no obligation, either over the phone or through using our online chat support service. Feel free to ask any questions you need to when you call, our team know everything there is to know about our entire range fo services.
You can also request a quote on our Berwick oven cleaning services online through our appointment form. It will give you an immediate response, and also allow you to make your booking with ease.
Before you make a booking you must agree with our Cleaning Services Terms and conditions.
Hire Us for Efficient Warehouse Removals in Berwick and 3806