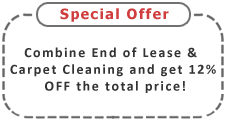 Tile Cleaning Berwick
Tile cleaning Berwick - or anywhere else - is a job that requires specialist equipment and purposefully formulated cleaning solutions to get the best results. With our highly effective service, that's exactly what you'll be getting! Don't spend hours on your hands and knees scrubbing when there are so many better things you could be doing... spend time with family and friends, devote more attention to hobbies, and generally relax during hours that would otherwise be spent far less enjoyably!
Our service for tile and grout cleaning Berwick has been one of the most reliable and efficient choices for a professional cleaning job in the local area for the past decade. We use only the finest cleaning solutions and specially selected state-of-the-art pieces of equipment to give our highly trained team the best tools with which to achieve the fantastic results that they're famous for!
The Advantages of Our Tile and Grout Cleaning Berwick Service
When you book tile cleaning Berwick with us, you'll be guaranteeing yourself the best service on the market from one of the industry's leading names. You'll be getting excellent value for money too, because our rates are amongst the most affordable in the local area! Choose to take advantage of our duct cleaning, domestic cleaning - or any of our amazing cleaning services - at the same time and you'll receive a serious discount too! We offer a special deal on multiple service bookings... and we also reward our customers with:
Tile and grout cleaning Berwick in the evening:

or at the weekend... in fact whenever meets the needs of your busy schedule, or hours of business! All of our appointments are charged at our standard weekday rate!

24/7 customer service:

our fantastic customer service is another reason many of our customers choose to use us over and over again... we're available around the clock, by phone and through our online chat support service.

Full insurance:

we're fully covered, no matter what situation arises... and all of our staff are fully vetted, for your peace of mind
Book Tile Cleaning Berwick With Us
It's easy to book tile cleaning Berwick - call us now on 03 8672 3901. We make sure our phone lines and online chat support service are open and fully staffed by our team of live customer care advisers 24 hours a day, 7 days a week. Call whenever it's most convenient for you - day or night - and our staff will be happy to give you a free quote on whichever combination of our excellent services you're interested in benefiting from, or giving you the answers to any questions you might have.Plus, you can choose to give us all the information we'll need to make your appointment for tile and grout cleaning Berwick when you request a quote through our online appointment form.
Before you make a booking you must agree with our Cleaning Services Terms and conditions.
Hire Us for Efficient Warehouse Removals in Berwick and 3806